Whether you're booking your first trip skiing, or you're an expert snowboarder, you're going to need some quality goggles.
And, as you'll know if you read any of my other articles, the Smith I/O ski goggles are one of the top choices.
They manage to combine every feature a typical snowboarder or skier needs from their goggles, including:
ChromaPop™ lens for unrivalled vision on the slopes
Frameless design for increased peripheral vision
Excellent anti-fog capabilities
Helmet compatible
Medium yet responsive fit, with extremely flexible frame that hugs your face, whilst still offering excellent visibility
Quick-release lens functionality, to match your lens to changing weather and light conditions.
Smith ChromaPop I/O Goggles Review
Got the Smith Chromapop I/O ski goggles on your shortlist, and want to know what to expect? Jump straight into our review below.
Price
Let's jump straight in with the price. If you want cheap ski goggles, then you're in the wrong place. These are DEFINATELY not goggles you'll be getting change from a 50. In fact, you'll be looking at somewhere in the region of 4x that, with most models hovering around the $200 mark.
Keep your eyes peeled though, as we've found plenty of ski and snow outlets offering great discounts in the past.
The rest of this review focuses on why the Smith Chromapop ski goggles are worth the price.
$209.95
in stock
1 used from $209.95
as of January 22, 2022 3:20 am
Amazon.com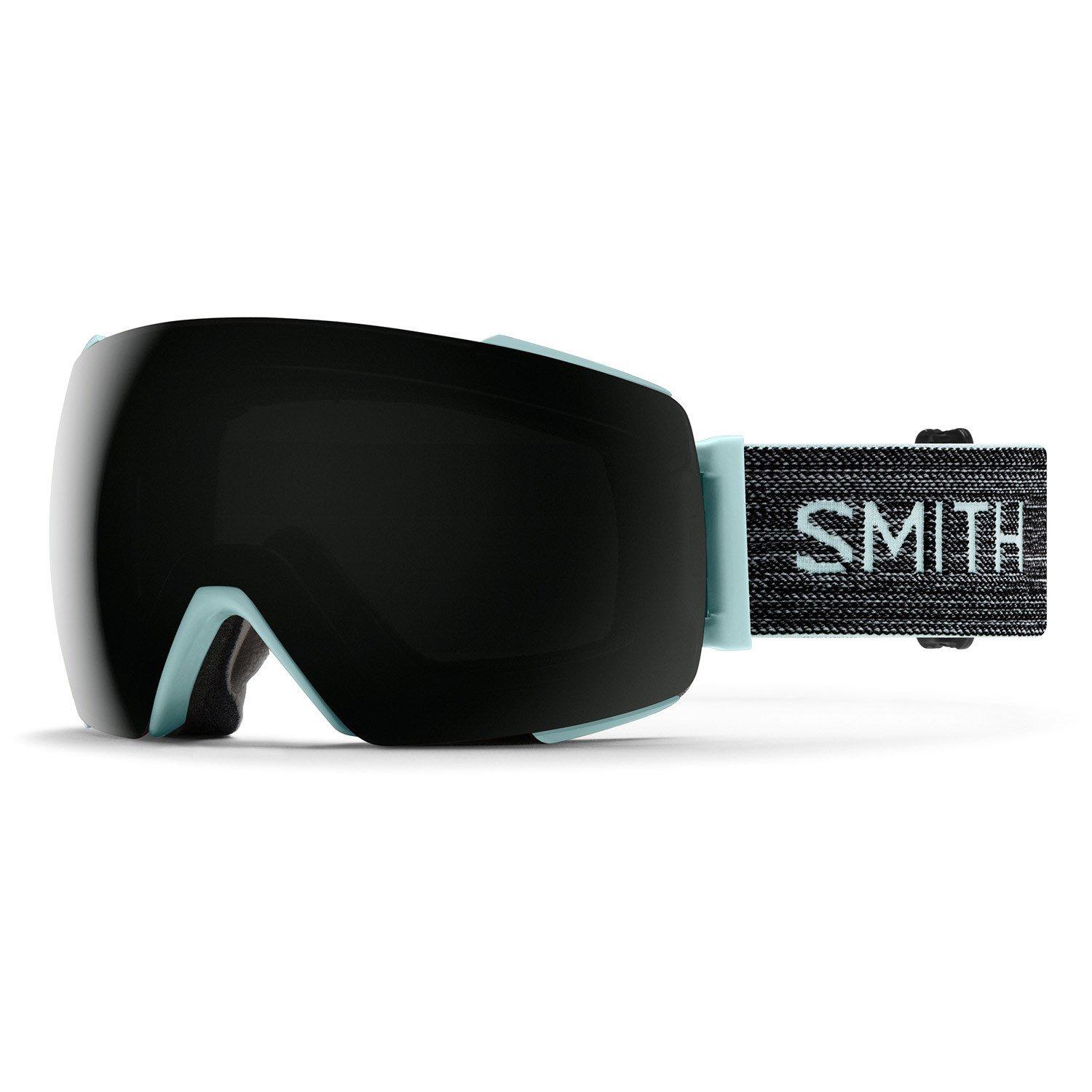 Evo.com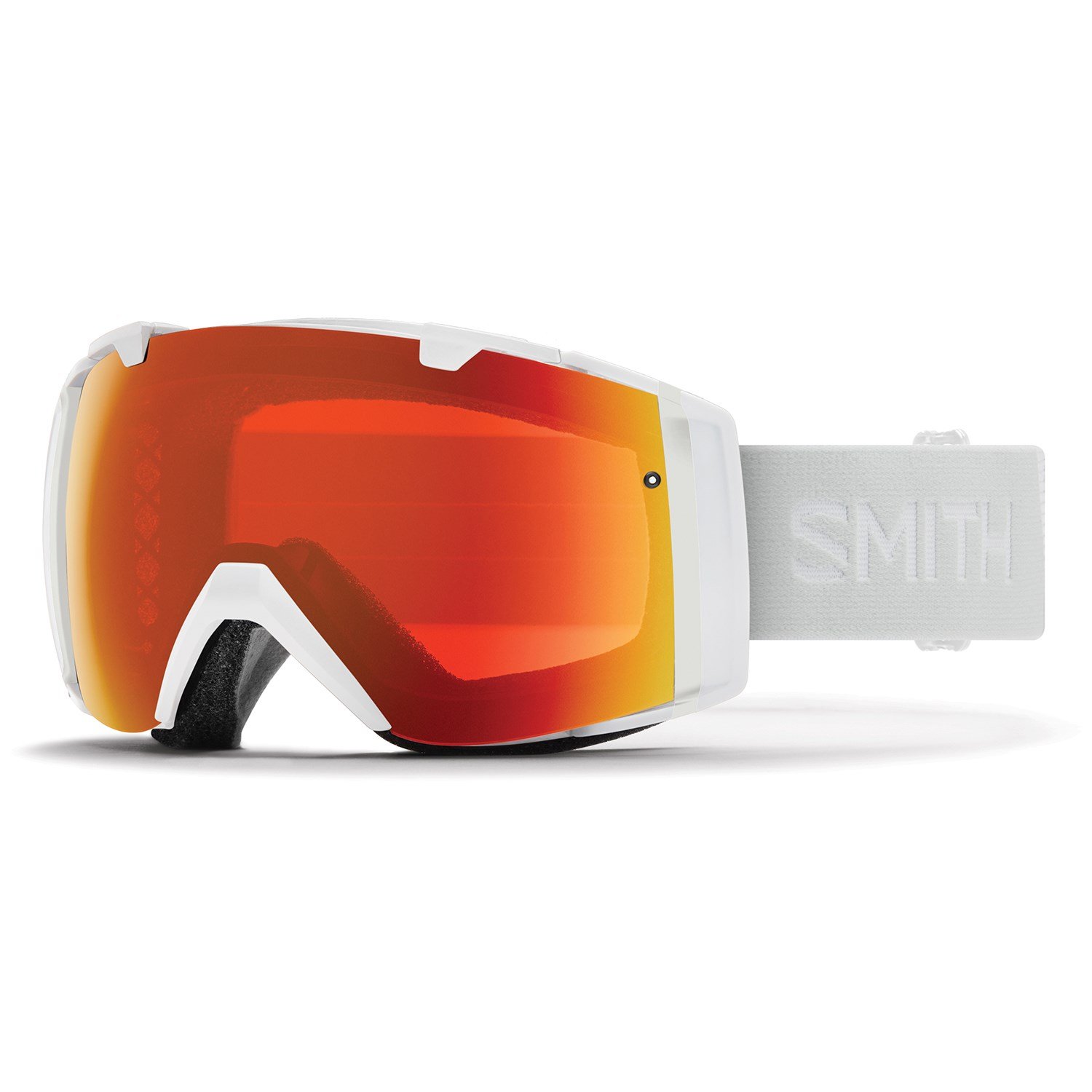 Evo.com
Lens
The lens on a set of ski goggles, is one its most important features, and the lens on the Smith I/O goggles is certainly packed full of functionality.
Crazy Anti-Fog Technology
Whether I'm racing motocross, road bikes or snowboarding, there's one thing that drives me nuts; a fogging lens.
That's not an issue with Smith I/O goggles. Smith claim their goggles squash 5x more fog than any other product on the market.
ChromaPop Lens
You'll be able to grab the I/O snowboard and ski goggles complete with Smith's proprietary ChromaPop™ technology for lenses.
Put simply, it filters light wavelengths, which can cause blurry vision, especially in the shadows and off-piste. The ChromaPop™ lens, using these filters, gives natural color, with absolute definition.
Quick Release
Maybe light is dimming towards the end of the day, or you simply want to explore forests off-piste. You'll need a spare lens, and you'll need to fit it.
The release system on many lenses is clunky, and it's easy to scratch a lens. Not the case with the Smith I/O ChromaPop goggles…they come inclusive of Smith's quick release system.
Spherical on Both X and Y Axis
You'll get a spherical lens construction on both the X and Y axis, meaning you get the maximum from your peripheral vision. And, if that's not enough, the lens is then backed with carbonic-x, meaning they stand the test of time from impacts and scratches.
Tapered Lens
Unfortunately, there is one problem with spherical lenses; they can distort light quite easily, and that's going to affect your vision.
The Smith I/O goggles combat this by using tapered lens technology, which almost completely removes light and vision distortion; so what you see, is what's actually in front of you!
Fit
Whilst lenses are important, you also want a quality fit. And, the spherical shape of the lens certainly helps. That's what you'll be using after you've got the perfect fit thanks to the positioning system Smith have used (articulating outrigger).
Your Smith I/O goggles will be held in place with a super wide silicone strap, so they won't be going anywhere.
And, for a combination of comfort, fit and breathability, they utilize 3-layer face foam incorporating DriWix. So, even if you're sweating, your goggles will dry quickly (which is needed to stop fogging).
Warranty
If you've checked out reviews of cheap ski goggles, you'll notice most offer no warranty at all.
Not the case with the Smith I/O goggles. You'll be grabbing a lifetime warranty when you buy them online.
What's Included?
Obviously you'll get your brand new goggles, but your purchase will also include:
A microfiber goggle bag to keep them safe, and scratch free
Spare lens (trust me, these aren't cheap)
Spare sleeve for the replacement lens
Who Should Buy Smith's I/O Ski Goggles?
If you're looking for the best of the best, you've basically got two options here; Oakleys' Flight Deck, and the Smith's.
I've used both Oakley and Smith goggles for a long time, and I know they both offer exceptional value for money.
Personally, I'd just be checking which set was on sale, as I'd be more than happy with both.